Progressive
Driver Insurance
For a Progressive Insurance Claim: - Call (800) 925-2886

They are available 24 hours a day, 7 days a week to respond to an insured's claim. Call immediately after an accident at 1-800-274-4499. They can often send an adjuster to the scene of the accident to provide on-the-spot assistance and begin claim settlement process immediately.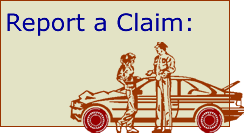 Toll Free: (1-877-896-9702) :.