Home Insurance
Insurance for your Home!
Whether you own a home, condo, cottage, mobilehome or farm, rent an apartment, whether you own a boat or valuables, the agents at RP Wheeler Insurance Agency, LLC are committed to providing the right insurance coverage that will fit your needs.

Does your current insurance policy provide adequate coverage? Has your insurance agent contacted you recently to make sure your current coverage accurate covers you?

Insurance needs do change - adding a deck to your home, remodeling your home, starting a home-based business, buying valuable jewelry, guns, even computers - all mean that your insurance coverage might need to be changed.

The RP Wheeler Insurance Agency, LLC recognizes that insurance cost is very important. We also recognize that companies with a proven track record of providing fast, fair claim service and companies with a strong financial position are equally important. That's why the RP Wheeler Insurance Agency is committed to providing you the very best coverage available, at the very best price - with only the very best companies.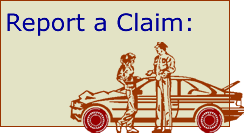 Toll Free: (1-877-896-9702) :.