Business Insurance
Insurance for your Business!
Is your business adequately and accurately insured? Whether yours is a brand new business, a growing business or a stable business that has been around for generations, your business insurance needs do change - from changes in inventory to new equipment or building improvements -revisions may need to be made to your policy.

If your agent does not contact you annually to review your insurance program, your current coverage might need immediate attention.

The RP Wheeler Insurance Agency, LLC is ready to work with you to implement an insurance program designed specifically for your business. Every business policy includes our guaruntee to contact you annually to ensure your coverage remains adequate and accurate.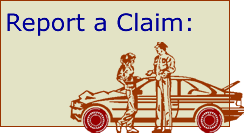 Toll Free: (1-877-896-9702) :.