About Us
Insuring the Central New York Finger Lakes Region Insurance Companies are NOT all the same!
(Neither are Insurance Agencies!)
Whether insuring your car, your home, or your business, each policy can be tailored to meet your specific insurance needs. Rich & Linda, the licensed professionals at the RP Wheeler Insurance Agency, LLC will work with you to identify your insurance needs, then work for you to secure the best possible coverage at the best possible price.

Every policy we sell comes with the promise to provide the very best in customer service. To that end, the RP Wheeler Insurance Agency, LLC is committed to the principles of the ERIE Insurance Group, as set by ERIE founder, H.O. Hirt:

Success in business is just a matter of simple common sense, mixed with just plain decency. A man who has a sold Himself to more than any other Soul who has lived on this earth, put it this way: DO UNTO OTHERS AS YOU WOULD HAVE THEM DO UNTO YOU. To that end, we instruct every member of our ERIE Family of Employees and Agents to treat Policyholders and Claimants as they themselves would like to be treated.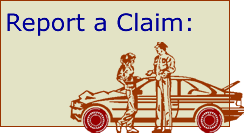 Toll Free: (1-877-896-9702) :.